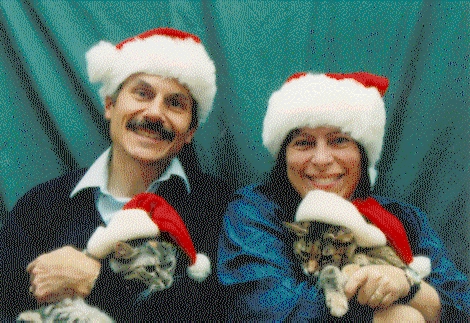 © Esther A. Heller, 1998.
---
The above photograph was used by my husband, Nick Corsano, and me as our 1998 holiday card. Below is the text that we had on the inside. It was printed in PT Cozy, a warm, friendly font.
Holiday thoughts of friends in many places
Give us warm hearts and bright, cheery faces.
As you can see, the four of us are fine
And send you love and joy for 1999!

---
Esther A. Heller, Independent Consultant and Trainer <esther.heller@gmail.com&gt
Menlo Park, California
Last updated March 17, 1999